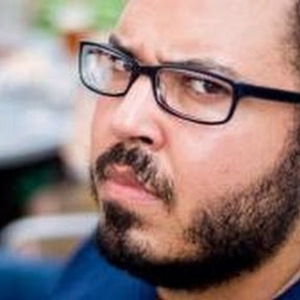 Tribe One
Special guest
Lightning struck, thunder crashed, and TribeOne was born with a smile on his face and a rap in his heart. It took him a few years to figure out how to write and then many more years to figure out how to write a decent rap. But eventually he sorted it all out and his been at it ever since.
Years later, he continues doing the raps, nerdcore and otherwise. He's a man of few words but many names, Dirty South Swamp Thing, Devil Rhymeosaur, Ol' Dirty Batroc.
TribeOne has been performing raps since 2001.
Based in Atlanta, GA.
Tribe One has been a guest on 2 episodes.
July 10th, 2020 | 38 mins

alt metal, electro swing, hip hop, nerdcore, rap, villain

Music about a wide variety of villains. Including a lot of troupes that go along with villainy and a few surprises. Just pay close attention, because evil never sleeps and there is No Rest for the Wicked.

February 13th, 2020 | 31 mins 33 secs

filk, nerdcore, romance, tv show

Instead of taking you down that well-worn path of saccharine songs about "twue wuv", it's high time we took a look at romance gone wrong.
That being said, while there aren't any explicit lyrics in these songs, there are a couple with some mature themes, so be aware before diving in with younger listeners.
Now, don't go gaga, but it's time for a little...Bad Romance.