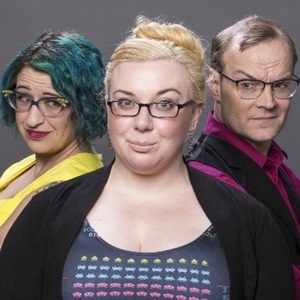 The PDX Broadsides
Special guest
The PDX Broadsides has been a guest on 1 episode.
February 13th, 2020 | 31 mins 33 secs

filk, nerdcore, romance, tv show

Instead of taking you down that well-worn path of saccharine songs about "twue wuv", it's high time we took a look at romance gone wrong.
That being said, while there aren't any explicit lyrics in these songs, there are a couple with some mature themes, so be aware before diving in with younger listeners.
Now, don't go gaga, but it's time for a little...Bad Romance.