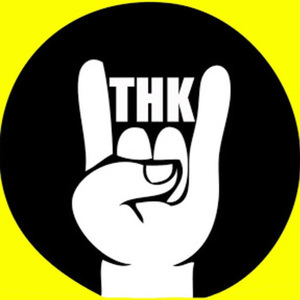 Teamheadkick
Special guest
Known as the "Godfathers of Gamecore" the Musical Duo TEAMHEADKICK was born on the internet in 2007. We set out with one Goal in mind, to make Original, Studio Recorded Songs for the Video Game Culture, and to create Music about Video Games as it's own Genre of Music.
They've inspired Hundreds of Artists, and Bands to make Gamer-Centric Music now, and are proud to have Pioneered an Art Form that has taken over the internet.
Teamheadkick has been a guest on 2 episodes.
August 9th, 2019 | 35 mins 26 secs

explicit, hip-hop, nerdcore, rap, rock

Songs about video games new and old. Featuring songs about God of War, Pokemon Go, Shadow of Mordor, Warframe, Monster Hunter, Metroid, and Fortnite.

May 17th, 2019 | 45 mins 59 secs

bendy and the ink machine, castlevania, five nights at freddy's, friday the 13th, ghost, hip-hop, horror, it, little nightmares, metal, rap, rock

Songs about things horrific, whether that's movies, video games, or spoopy ghosts.
Featuring music by : A Sound of Thunder, Jonah Knight, The Megas, Dan Bull, Teamheadkick, Fabvl, JT Music, and Tryhardninja.