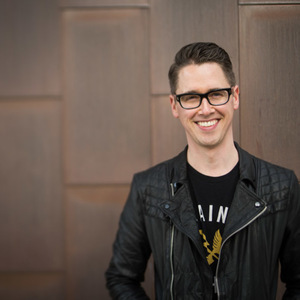 Kirby Krackle
Special guest
Kirby Krackle is an internationally touring nerd-rock artist featuring the music of songwriter and performer Kyle Stevens. Pioneering the genre in 2009, Kirby Krackle is known the world over as the go-to band for heartfelt songs dedicated to the best in comic books, video games, and geek-culture with YouTube videos totaling over 3.5 million views and has been featured on MTV, iO9, Boing Boing, Gizmodo and more.
With a reputation for putting on high-energy and empowering live shows, Kirby Krackle has served a headlining performer at all the major comic cons and pop-culture after-hours events over the past six years including San Diego Comic Con, as well as 8 international tours across Canada and Australia. In 2013, Kirby Krackle became the only act to ever open for Weird Al Yankovic as part of his spring tour. In 2017, Kirby Krackle was a featured performer at D23; the famed Disney/Marvel fan-fest in Anaheim, CA.
KK has released six independently released albums in as many years (Kirby Krackle 2009 - E For Everyone 2010 - Super Powered Love 2011 - Live In Seattle 2012 - Sounds Like You 2013 - MUTATE, BABY! 2015) and a multitude of singles while the band additionally continues to create musical content for industry giants such as Mondo, Cards Against Humanity, and Disney / Marvel by writing original soundtrack music for 2016's Disney XD "Guardians Of The Galaxy" cartoon.
Kirby Krackle has been a guest on 3 episodes.
February 13th, 2020 | 31 mins 33 secs

filk, nerdcore, romance, tv show

Instead of taking you down that well-worn path of saccharine songs about "twue wuv", it's high time we took a look at romance gone wrong.
That being said, while there aren't any explicit lyrics in these songs, there are a couple with some mature themes, so be aware before diving in with younger listeners.
Now, don't go gaga, but it's time for a little...Bad Romance.

December 24th, 2019 | Season 1 | 29 mins 24 secs

filk, holiday, rap, rock, the holidays

Today's episode puts the Holly in your Jolly and the Mistle in your Toes.

April 10th, 2019 | 30 mins 9 secs

filk, hip-hop, nerdcore, rock, romance, shanty

Songs of romance, love, and lust. All with a weird and geeky musical direction. All for the love of Geekcore.
Featuring music by: The Doubleclicks, TryHardNinja, "Rock, Paper, Cynic", The Wonderstrucks, K-Face Rules, Beefy, Misbehavin' Maidens, and Kirby Krackle