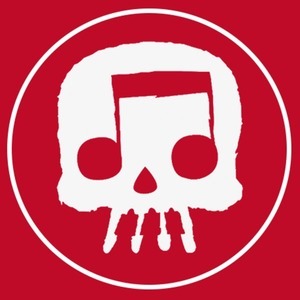 JT Music
Special guest
Established in January 2009, JT Music, formerly JT Machinima was originally formed for Skull and Pat to stay in touch and create cool content.
After the completion of "The Greatest Ever," Pat uploaded the video to Machinima.com's website. Days later they were informed by a friend that they saw "The Greatest Ever" on YouTube and that it had nearly 40,000 views. Both Skull and Pat were shocked, but pleasantly surprised and decided to make another music video. The "World at War Rap" followed and was met with better results than "The Greatest Ever." From here, Machinima.com offered the two a contract to create content for their YouTube channel.
Over the last eight years the pair has made video after video covering every game imaginable. They have received praise from top developers as well with PopCap, BioWare, Treyarch and Visceral Games. After an good five years with Machinima, INC., JT Machinima went into a more independent route and signed onto a network with Broadband TV Corp. The future holds a lot of promise for JT Machinima as Skull and Pat seek to solidify and grow their brand.
JT Music has been a guest on 3 episodes.
July 10th, 2020 | 38 mins

alt metal, electro swing, hip hop, nerdcore, rap, villain

Music about a wide variety of villains. Including a lot of troupes that go along with villainy and a few surprises. Just pay close attention, because evil never sleeps and there is No Rest for the Wicked.

August 9th, 2019 | 35 mins 26 secs

explicit, hip-hop, nerdcore, rap, rock

Songs about video games new and old. Featuring songs about God of War, Pokemon Go, Shadow of Mordor, Warframe, Monster Hunter, Metroid, and Fortnite.

May 17th, 2019 | 45 mins 59 secs

bendy and the ink machine, castlevania, five nights at freddy's, friday the 13th, ghost, hip-hop, horror, it, little nightmares, metal, rap, rock

Songs about things horrific, whether that's movies, video games, or spoopy ghosts.
Featuring music by : A Sound of Thunder, Jonah Knight, The Megas, Dan Bull, Teamheadkick, Fabvl, JT Music, and Tryhardninja.