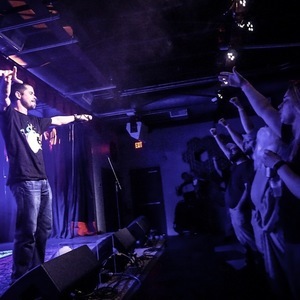 Dual Core
Special guest
Dual Core is an international hip hop duo. They sell albums on every continent, play shows all over the place, and have the best fans ever. Dual Core's latest album, 'Downtime', debuted as the #1 album on Bandcamp. Dual Core's albums can be found on all the major platforms including iTunes, Spotify, Pandora, Google Play, Amazon, Tidal, and bittorrent.
Profile Photo credit: Jessica Waffles (@wafflesweekly)
Dual Core has been a guest on 1 episode.
July 10th, 2020 | 38 mins

alt metal, electro swing, hip hop, nerdcore, rap, villain

Music about a wide variety of villains. Including a lot of troupes that go along with villainy and a few surprises. Just pay close attention, because evil never sleeps and there is No Rest for the Wicked.