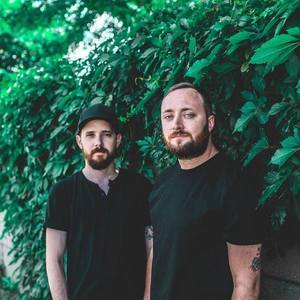 Double Experience
Special guest
Double Experience are an Ottawa-based group who combine modern rock sounds with a geeky worldview that is all their own. By taking influence from Muse, Coheed and Cambria and Queens of the Stone Age, the band bounce between sounds and genres in a quest to compose music as diverse as an arcade gallery. The genre-pinballing is unified with their quirky lyrical subject matter that ranges from the modern-day application of artificial intelligence to video games. Double Experience have bonded with a passionate global fanbase with their undeniable live prowess, all while maintaining a strong DIY-ethic that saw them through 750 concerts across 16 countires.
By day, mild-mannered band members Ian Nichols (vocals, bass) and Brock Tinsley (guitar) deliver band-oriented workshops and panels at conferences, conventions and festivals (IndieWeek, MAGFest, Ottawa ComicCon), teaching up-and-coming creatives how to take control of their own destiny in a similar way as the duo's musical alter-ego. In 2016, their Destiny-themed anthem "The Glimmer Shot" caught the attention of the videogame's developers, earning the band unique in-game rewards and over half a million Spotify plays to boot.
You have been slain by the band biography... Continue?
Double Experience has been a guest on 1 episode.
July 10th, 2020 | 38 mins

alt metal, electro swing, hip hop, nerdcore, rap, villain

Music about a wide variety of villains. Including a lot of troupes that go along with villainy and a few surprises. Just pay close attention, because evil never sleeps and there is No Rest for the Wicked.