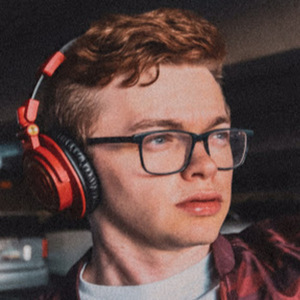 CG5
Special guest
Charlie Green (CG5) is a singer/songwriter/music producer. He creates original songs, remixes, and covers based upon video games, television shows, original concepts, etc. He was born May 10th, 1999, and has been working with digital music ever since he was 5 years old, and uploading content to the internet since he was 10. He is self-taught in his industry. He loves what he does and enjoys getting to meet fans and new friends.
Charlie has grown exponentially ever since his first big boom in May 2017, when he released his hit, "Can I Get An Amen." Ever since, he has had many other big hits, such as "Spotlight," "Let Me Through," "Every Door," "The Bongo Cat Song," and much more. His biggest video on his YouTube channel is a remix cover of The Living Tombstone's "I Got No Time," which has accumulated over 30 million views as of November 27th, 2018.
Charlie has also collaborated with many other big and small names in the video game music industry, such as DAGames, Caleb Hyles, Dawko, Random Encounters, OR3O, and many others.
CG5 has been a guest on 2 episodes.
July 10th, 2020 | 38 mins

alt metal, electro swing, hip hop, nerdcore, rap, villain

Music about a wide variety of villains. Including a lot of troupes that go along with villainy and a few surprises. Just pay close attention, because evil never sleeps and there is No Rest for the Wicked.

October 11th, 2019 | 29 mins 31 secs

food, hip-hop, rock, steampunk, techno, weird

Today's episode is about all things food related. Hope you're hungry, cause we got plenty to serve.