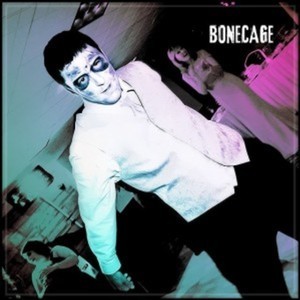 Bonecage
Special guest
If you've ever quoted an Arnold Schwarzenegger film, danced awkwardly with a girl while trying to conceal an erection, or wished there was a an anthem to the Olive Garden, well then you are probably awesome. Also, there's a very good chance that Bonecage is creating music that is tailor-made for you.
Bonecage combines irreverent comedy with well-written and often powerful arrangements and vocals that are atypical of the comedy/nerd rock genre. Shamelessly exploring humorous and often embarrassing topics, Bonecage forces you to look inward and assess your own soul…
Actually, he wrote a song about fake vaginas and just wants you to have a good time because, if you are not having fun while listening to music, then really what's the point?
Bonecage has been a guest on 1 episode.
August 9th, 2019 | 35 mins 26 secs

explicit, hip-hop, nerdcore, rap, rock

Songs about video games new and old. Featuring songs about God of War, Pokemon Go, Shadow of Mordor, Warframe, Monster Hunter, Metroid, and Fortnite.